Featured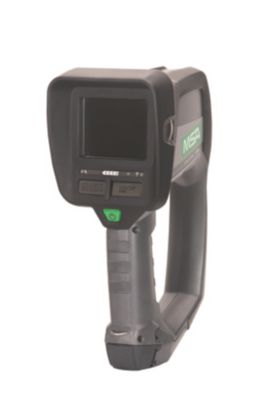 EVOLUTION® 6000 Thermal Imaging Camera
New Evolution 6000 TIC from MSA is the most advanced and rugged thermal imaging camera ever built. New and enhanced features include best in class image quality, light weight, laser pointer and range finder, integrated video and picture capture, and integrated wireless video transmission system. Three models provide the industry's best mix of features to support the thermal imaging needs of every fire department, rescue organization, strike team, or HazMat crew. Operation includes Basic Mode for all camera models and additional features with Plus and Xtreme models. Temperature readout is offered in Fahrenheit or Celsius. * Evolution 6000 TIC for economy, durability, 320x240 image quality, standard flashlight/laser pointer, no additional options. * Evolution 6000 Plus TIC: standard integrated flashlight/laser pointer, optional laser range finder/laser pointer (replaces flashlight if selected), compass, 2x/4x zoom, 6 color palettes, transmitter option. * Evolution 6000 Xtreme TIC: same standard and optional features as Evolution 6000 Plus TIC, adds standard integrated video and image capture.
EVOLUTION® 5200 HD2 Thermal Imaging Camera
With twice the low sensitivity and image quality in the critical 320° to +1000° F (160° to 560° C) range for unparalleled imaging, the EVOLUTION 5200 HD2 is built to deliver clearer, sharper, more detailed images in all temperatures—and especially in the most demanding applications. A 3.5" display makes multi-user viewing easier and best-in-class image quality ensures better viewing in critical situations. Backed by an industry-first, two-year camera warranty.