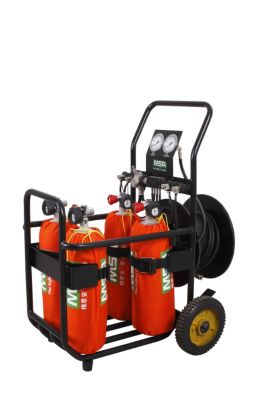 Airline Respirator and Escape Device
The Airline Respirator and Escape Device has a range of up to 15 minutes in the Carbon Fiber version, suitable for use in IDLH environments where air flow can be stopped accidentally or in emergencies where there is a need to escape.
PremAire® Cadet Escape Respirator
This combination supplied-air respirator with SCBA is designed especially for escape. Versatile, comfortable and affordable, it features a single-assembly first-stage regulator and cylinder valve. Small in size and profile, this one is ideal for working in tight places.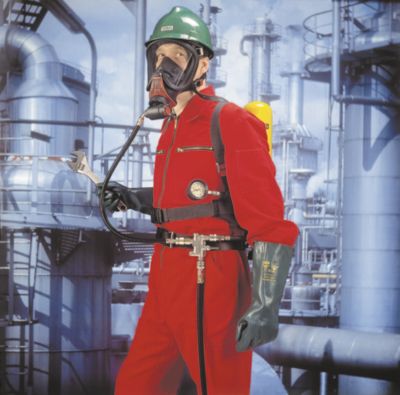 Compressed Airline Breathing Apparatus and Accessories
MSA's Compressed Airline Breathing Apparatus delivers a ready supply of safe, breathable air wherever air is irrespirable or oxygen deficient. MSA's corresponding accessories, including compressed air filters and automatic switch valve, ensure air quality and deliverability.