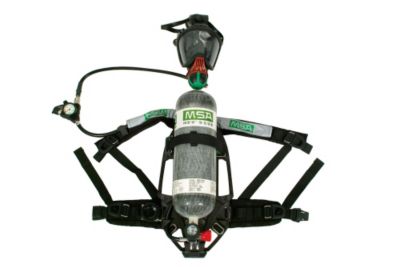 Preset: AirMaXX and eXXtreme
For high-frequency and extended SCBA wear, maximum user comfort translates directly into increased performance and good health. The AirMaXX SCBA preset combines premium ergonomic features with advanced technology to provide the best experience in SCBA wearability available today. The ergonomically designed and optimally balanced AirMaXX backplate is adjustable to fit all body sizes. This works in conjunction with the premium S-swing shoulder pads and swivelling hip belt to distribute weight evenly while increasing freedom of movement. Stress and fatigue are reduced as you perform your job without restrictions. The AirMaXX stays with you even when you are turned upside down. The alpha SingleLine pneumatic system integrates warning signal, second connection and gauge in an easily accessible manifold at your shoulder. The optional alpha Personal Network offers further electronic and telemetric monitoring and communication capability. If you are using your SCBA frequently, for long periods at a time or require absolute concentration in your work, the AirMaXX is the system of choice. The continuous exposure to flames and heat from recurring hard training takes an especially hard toll on equipment. The eXXtreme preset utilizes special materials to reduce maintenance and cost of ownership of critical components that would otherwise require frequent replacement in such extreme applications. The harness is made from extra heavy duty and non-flammable aramid fibres. The air line is protected from fire and heat by insulating tunnels on the shoulder pads. With the rapid cylinder exchange coupling alphaCLICK, the cylinder is simply snapped onto the pressure reducer. Trainers and others who work in repeated high-heat and flame circumstances choose eXXtreme.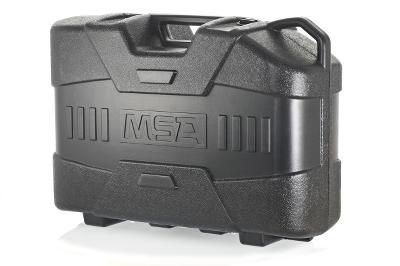 Storage and Transportation
We at MSA have designed your equipment to withstand the most severe environmental hazards, to ensure it is protecting you at all times. Therefore it is worth to also keep your equipment clean and ready for use while storing or transporting it under protected conditions to the point of action. Our standard hard-cover cases fulfils all important basic needs to protect your equipment during transport and storage.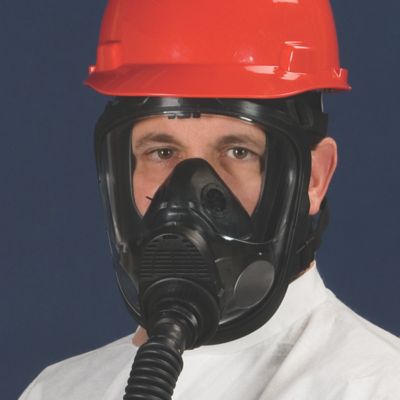 Constant Flow Airline Respirator
This Type C, supplied-air respirator supplies a continuous flow of air to the face piece from an external source. The complete assembly is available with the Advantage® 4000 (either an Ultravue® or Ultra Elite® full face piece, Comfo® half-mask face piece or Comfo welder's) face piece, plus breathing tube, web support belt and air flow control valve. Use only in non-IDLH environments.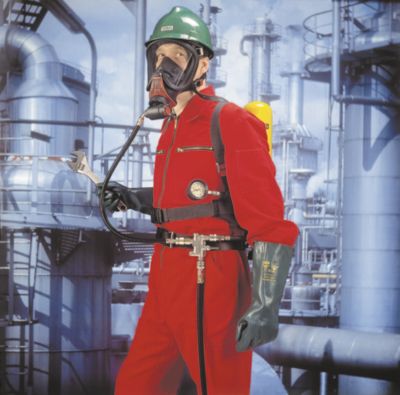 Compressed Airline Breathing Apparatus and Accessories
MSA's Compressed Airline Breathing Apparatus delivers a ready supply of safe, breathable air wherever air is irrespirable or oxygen deficient. MSA's corresponding accessories, including compressed air filters and automatic switch valve, ensure air quality and deliverability.
Quick-Disconnects and Adapters
These assemblies connect air supply hoses to the manifold and air source. Locking-type quick disconnects are available to interconnect lengths of air supply hose. With locking quick-disconnects, use up to 12 sections of hose to make up the maximum length.