Featured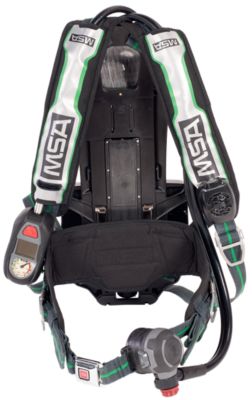 MSA G1 SCBA
MSA's long-standing commitment to the fire service industry began nearly 100 years ago. Our goal is to provide dependable, high-quality products, instruments and service that will help to ensure a safe return home. MSA's extensive knowledge and expertise has helped to harness new technologies to produce exceptional protective equipment. The G1 SCBA is designed solely with your safety and comfort in mind. The G1 SCBA offers integrated and enhanced solutions to exceed your needs today as well as years into the future.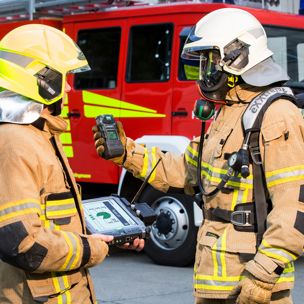 alpha Personal Network
A new electronic personal monitoring and alarm system can also be enhanced with telemetric capability.
alphaCLICK High Pressure Coupling System
alphaCLICK is the high pressure coupling system for very simple and rapid connection of compressed air cylinders to the pressure reducer. Now enhanced with new safety features on adapter and coupling.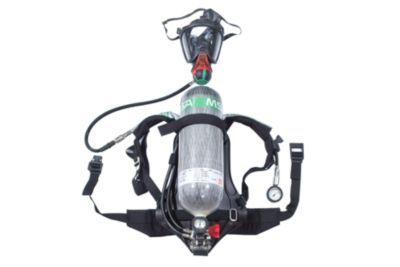 BD2100-MAX
As top line of BD2100 family, BD2100-MAX inherit all features from current BD2100 and bring more value tocustomers in terms of safety, easy of use, comfort, configurations and maintenance through outstandingimprovements to key parts of whole system.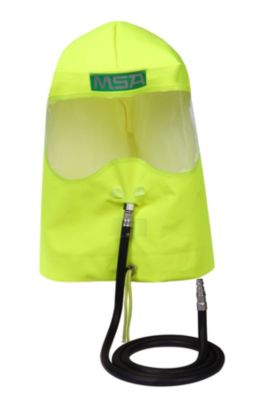 Rescue Sets
RespiHood - Rescue hood with constant airflow To complete the versatility of fire service safety products MSA offers the RespiHood. This rescue hood is designed for rescuing people from hazardous areas. Function The rescue worker places the hood over the head of the person to be rescued. After tightening the neckband slightly, air is supplied by the second connection on the rescue worker's self contained breathing apparatus. A constant airflow of about 50 l/min is provided with a medium pressure of 7 bar from the feed line.