Featured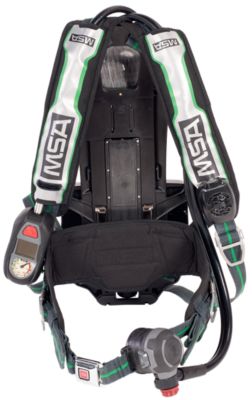 MSA G1 SCBA
MSA's long-standing commitment to the fire service industry began nearly 100 years ago. Our goal is to provide dependable, high-quality products, instruments and service that will help to ensure a safe return home. MSA's extensive knowledge and expertise has helped to harness new technologies to produce exceptional protective equipment. The G1 SCBA is designed solely with your safety and comfort in mind. The G1 SCBA offers integrated and enhanced solutions to exceed your needs today as well as years into the future.
AutoMaXX
With its large, colored operating buttons, swivel connections, silicone line and maintenance-friendly design, this lung-governed demand valve set milestones for fire fighting around the world. Features automatic first-breath activation (depending on model), as well as automatic deactivation on separation from mask (depending on model). Available in both normal and positive pressure versions.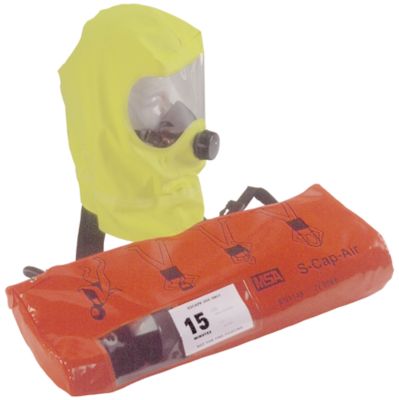 S-Cap-Air
This compressed-air emergency escape device provides 15 minutes of life-saving respiratory protection in extremely toxic or oxygen-deficient environments. Featuring fast, automatic activation, fluorescent protective carrying bag, and three liters of 200 bar compressed air, this device is ideal for use on ships, off-shore oil rigs, refineries, water utilities and confined spaces.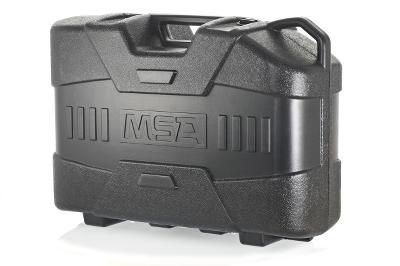 Storage and Transportation
We at MSA have designed your equipment to withstand the most severe environmental hazards, to ensure it is protecting you at all times. Therefore it is worth to also keep your equipment clean and ready for use while storing or transporting it under protected conditions to the point of action. Our standard hard-cover cases fulfils all important basic needs to protect your equipment during transport and storage.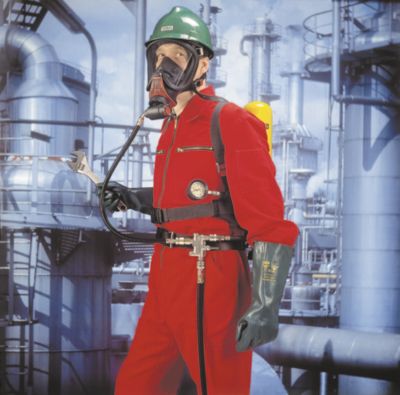 Compressed Airline Breathing Apparatus and Accessories
MSA's Compressed Airline Breathing Apparatus delivers a ready supply of safe, breathable air wherever air is irrespirable or oxygen deficient. MSA's corresponding accessories, including compressed air filters and automatic switch valve, ensure air quality and deliverability.