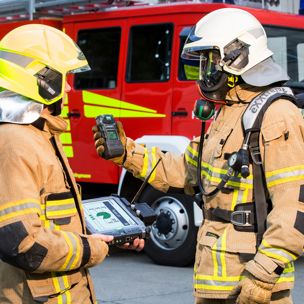 alpha Personal Network
A new electronic personal monitoring and alarm system can also be enhanced with telemetric capability.
motionSCOUT
This stand-alone personal alert safety systems detects the cessation of bodily movement and activates an automatic alarm. For enhanced safety the alarm can be activated manually also. It is extremely simple to use. The sensitive, electronic motion sensor recognises all normal body Movements. Maintenance-free and durable - the motionSCOUT guarantees a great cost-performance-ratio. The operating time is extremely high being >200 hours, same as the alarm time of 10 hours continuous sound.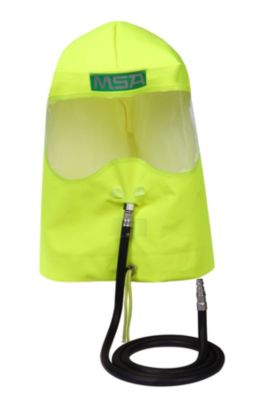 Rescue Sets
RespiHood - Rescue hood with constant airflow To complete the versatility of fire service safety products MSA offers the RespiHood. This rescue hood is designed for rescuing people from hazardous areas. Function The rescue worker places the hood over the head of the person to be rescued. After tightening the neckband slightly, air is supplied by the second connection on the rescue worker's self contained breathing apparatus. A constant airflow of about 50 l/min is provided with a medium pressure of 7 bar from the feed line.