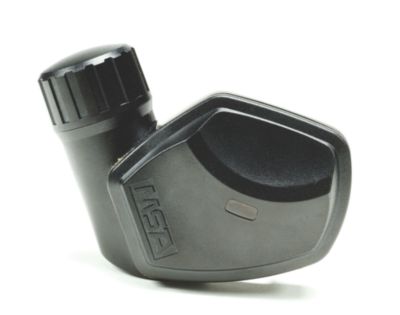 Nightfighter™ Heads-Up Display System
Clearly and easily see air cylinder content when wearing an MSA Ultra Elite Facepiece. This display system includes a transmitter assembly that securely mounts to the SCBA shoulder gauge pressure hose. Sends a digitally encoded signal to the facepiece-mounted receiver. Displays cylinder contents in one-quarter increments. Features 7 LED light patterns.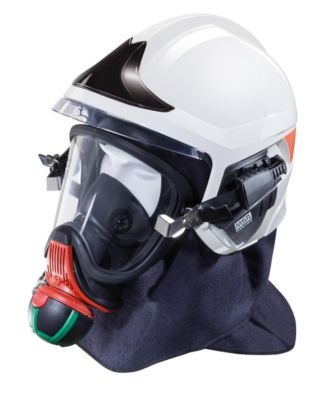 Ultra Elite Full-Face Helmet Mask
Mask-helmet-combinations allow the wearer to don and take off the full face mask without removing the helmet. MSA is the only mask and helmet manufacturer that offers an innovation in safety: "springless" adjustable adapters.