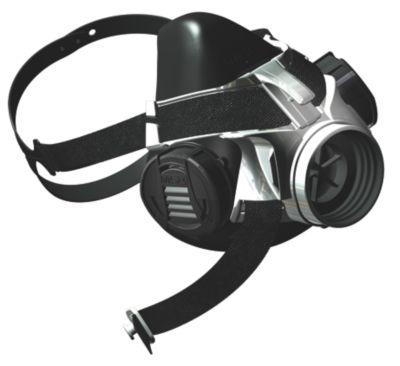 Advantage优越系列410半面罩呼吸器
作为 MSA 全球设计团队的集大成之作,Advantage400 拥有许多创新性的专利设计。独一无二的单根头带,大大简化了佩戴的过程,且可调节成可悬垂式,极大的方便了使用。另外顶级的硅胶材质LIM 液体注射硅胶口鼻罩,带来舒服与安全的完美享受。此硅胶被广泛用于高透明婴儿奶嘴,潜水面罩,医疗器械及高级厨房用具等,性能优异,无任何刺激。除设计上的优点外,Advantage400 半面罩也经过了非常严格的耐用性测试,包括高低温性能、跌落测试、磨损测试、模拟运输等,甚至达到了美国NIOSH 对于防生化核放射性(CBRN)面罩的苛刻要求,保证了它在众多苛刻的环境中仍然能够拥有较长的使用寿命和完美的性能。这些都是市场上其它同类产品所无法比拟的。
精选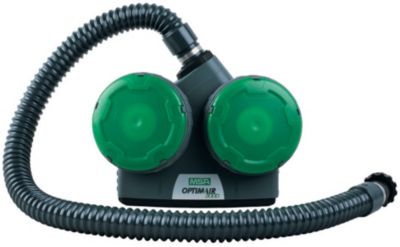 欧风 3000 动力送风式呼吸器
一款性能优越的动力送风系统,采用微电子控制,特有的TABTEC技术,减少了设备重量体积以及滤罐的容量;气流流量自动平衡设计,保持使用舒适.独特头部设备自动识别设计,根据头部设备自动调节流量;防水设计使用户可以用水清洗污染物,一键控制简化用户操作.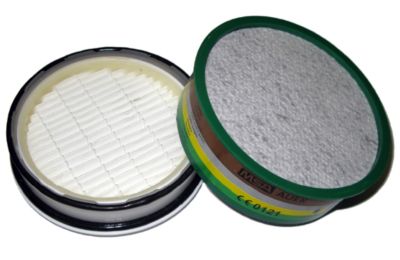 OptimAir 3000 Filters
TabTec® filter technology a carbon tablet rather than granules. The result is a compact, lightweight filter. The Particle filter features now the new high performance PlexTec technology. Three filters (Particle, A2 and ABEK] can be used in combination to give you five levels of protection, by using an exclusive stackable filter system.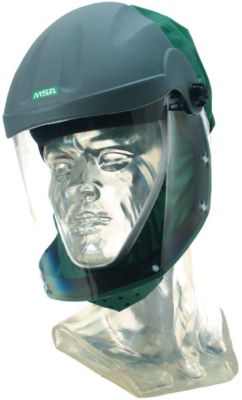 OptimAir® 3000 Accessories
A wide variety of accessories is available to suit your own custom requirements. Choose from our complete assortment of full face masks, hoods and visors to meet your individual specifications. full compatibility of all accessories wide range of approved headpieces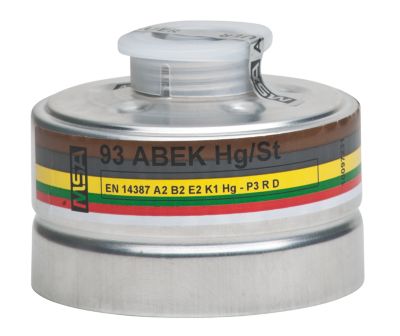 92/93 Combination Filters
The high-performance MSA filters provide strong protection against a wide range of toxic gases and particles  in full accordance with the latest standards. MSA's PlexTec particle filter technology increases filtering surface for easier breathing. Benefits for the user include: safe selection, no mix-ups, economical procurement, simpler stock keeping. Available in gas filter classes 1 or 2, and particles classes 2 and 3, in single or multiple gas range They are using the standard threaded connection EN148-1 and are compatible with all available facepieces equiped with the same thread. The 92 and 93 series of MSA gas filters are in full compliance with the REACH regulation and do not include any toxic materials listed in the European Regulation.
Advantage® Particle Filters
Crafted for easy installation and strong protection, Advantage Respirator Cartridges use a bayonet-style design for easy mounting. With low-lug height and lead-in connectors, the cartridges lock into place with only a single twist.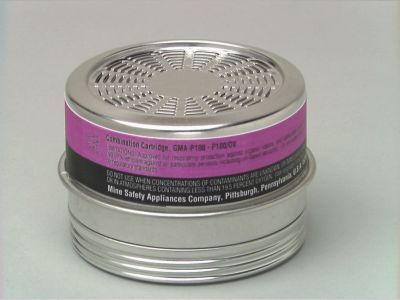 Comfo® 呼吸器滤片选型表
Crafted to provide a high level of protection, our easy-to-install Comfo Respirator Cartridges guard against a wide variety of contaminants. Our filter cartridges protect against dusts, particles, and mists, while our chemical cartridges protect against gases and vapors. Combination cartridges deliver protection from both particulate and gaseous contaminants. The cartridges thread directly to the receptacles on Comfo and other twin-cartridges respirators.
精选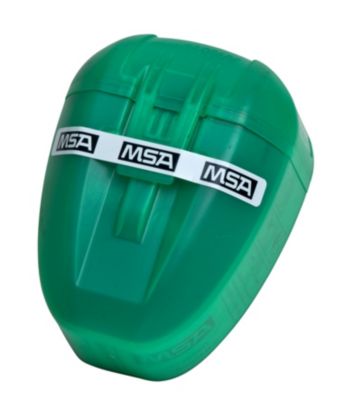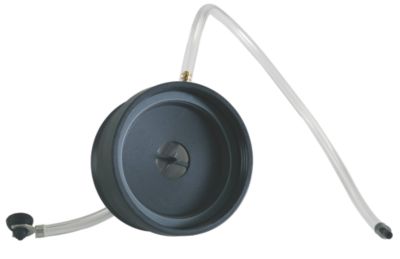 Fit Test Adapters
MSA offers a variety of fit testing adapters including: * APR Adapter: designed for use in non-IDLH environments and is NIOSH-approved. * Advantage® Fit Test Adapter: allows quantitative fit tests to be performed on bayonet cartridge style respirators (i.e., Advantage 200LS Half Mask and Advantage 3200 Full Facepiece Respirator). * QuikChek® Fit-Test Adapter: use with MSA respirators equipped with demand-style Ultravue® full facepieces or Comfo® Classic, Comfo Elite®, and Ultra-Twin® facepieces. * QuikChek® II Fit-Test Adapter: allows quantitative fit testing of any Comfo® II, Comfo Classic®, Comfo Elite®, Duo-Twin® or Ultra-Twin® respirator. * QuikChek® III Fit-Test Adapter: designed for Ultra Elite® full facepieces and attaches to the BMR adapter assembly. The MMR PD Ultra Elite® facepiece requires the QuickChek® IV, which comes with one P100 cartridge. * QuikCheck® IV Fit-Test Adapter: designed for Ultra Elite® and Ultravue® full facepieces with quarter-turn quick disconnect. Includes one P100 cartridge.